My little girl's favorite word used to be, 'Dat.' Now, it's 'Dis.' Translation: 'Look at this.'  or 'What is this?'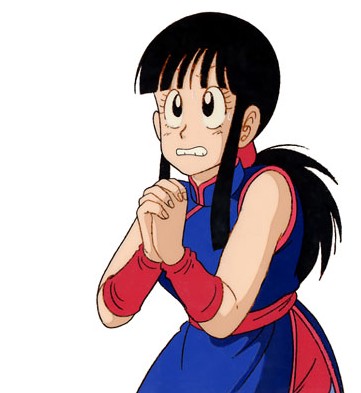 or 'I WANT this!'  When she sets her mind on something, 'dis' comes out in full force.  And, for some reason, she thinks that we're deaf when we don't immediately respond.  When she really wants something, she says, 'dis' to infinity, increasing volume with every pronunciation.
The other night, my husband provided commentary: 'She's like the persistent widow.  I want to give in because she just won't give up.'  I turned around and realized the persistent widow had won out.  She'd gotten 'dis' and was all the sudden quiet.
And I wondered to myself, 'Do I want ANYTHING that much?'  For her, a piece of candy, a sneak at a 'Larry and Bob' video, and chocolate milk are TO DIE FOR.  It's a make or break situation for her.  She HAS to have it—NOW.
What do I really really really want? All the promises of 'Ask and you shall receive' are just cross-stitchable wall hangings if I haven't decided what I need to ask, seek, and knock about in the first place.  Honestly, my lack of saying, 'Dis' to God has me a little worried. It can mean one of several things:
I don't really want anything beyond the reach of my current reality that badly
I think I'm in charge here…no need to ask when I've got to make it happen myself
I don't see anything to be a life and death matter for me or my family or my neighbors or (you name it)
I don't believe that asking will change anything-God will do what He wants when He wants (my friend calls this, 'hammock theology')
My daughter suffers from none of the above misconceptions.
She's not content with the way things are.  If she was happy sitting in her bed all day in the dark, she'd have no reason to plead.  But, she's not.  She wants more, more, more.
She knows she's not in charge. (At least I hope she does).  She can't do enough things on her own yet to be fooled in this way.
Anything she wants is a life and death matter. Her whole world is ruined if she doesn't get to have some chocolate drops in her milk.  She's devastated if those pink high heeled plastic shoes aren't on her feet, and pronto.  This isn't true for everything, but for many things-apathy is not her default disposition.
She's pretty sure that with the right tactics, she can win us over. She is the persistent widow, er, young girl.  She pulls and tugs and raises her volume, she whines (shhh, don't tell the child discipline police).  And she knows, if she pushes hard enough, we will either give her what she wants or a pretty good alternative.  Unless she whined a LOT, that is.
I've got a thing or two to learn from her, I think.  So, here's my prayer today.  Pray it with me, if you'd like:
Lord, restore to me a correct understanding of you who are and who I am.
Give me desires for something beyond my current reality.  Help me yearn for better things.
Remind me that You're my Creator and I'm your Creature.  Help me to work hard but to remind myself that even in my work, it's you that is really working.
Wake me up, Lord, to the life and death realities around me.  Help me realize that these days on earth will all too quickly end.  Give me an awareness of eternity and a deeper love for my family and my neighbors to actually plead for your mercy for all of us.
Give me faith to believe that my prayers actually matter, that you do listen, and that in some mysterious way,  you use prayer as a way of changing things, according to your will.
Lord, give me the needy, desperate, nagging persistence of my daughter-for the right things. In Jesus, Amen.
What keeps you praying these days?  What issues motivate you to prayer?  How have you seen God work through prayer in your own life?