My little girl has recently noticed that her little brother tends to head toward some of the same 'bad choices' that she enjoys making.  And, before I can get the words out of my mouth, she's quick to correct her brother and make sure he knows he's in the wrong.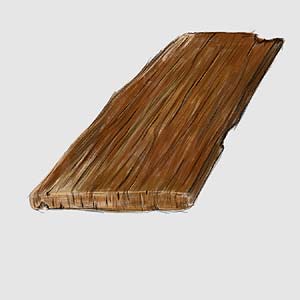 The ironic part of it is that she's correcting him on things that she doesn't have a handle on herself…issues that she struggles with, in some ways, far more than he does. Nearly everyday around the house, I hear her saying:
'Stop crying, NOW.'
'Come when I say come.'
'Be careful.  Be gentle.'
'Don't do that.'
'Share, Bubba, share.'
Now, I'm grateful for my daughter's willingness to teach her brother all she knows.  I love it when she shows him how to hold his cup, how to jump off the couch (wait, not sure about that one), and how to go down the stairs backwards.
But, when she's scolding him for things she herself is struggling with, to an even greater degree, I find myself searching for a mirror in order to pull the log out of my own eye before I go checking out my neighbor's.
"Why do you look at the speck of sawdust in your brother's eye and pay no attention to the plank in your own eye? How can you say to your brother, 'Let me take the speck out of your eye,' when all the time there is a plank in your own eye? You hypocrite, first take the plank out of your own eye, and then you will see clearly to remove the speck from your brother's eye." Matthew 7
My little girl with her baby brother is a perfect picture of the judgment so easily impose on others as I walk with Christ.  If I've so much as heard God direct me away from a particular sin, I suddenly feel that I'm the expert in the area and equipped to judge whether others 'measure up.'
So, today, as I hear my little one correcting the littlest one, I'm reminded of the patience Jesus has for me.  And the power of His blood to change me (and everyone else, for that matter).  And I'm asking for grace to take the plank out my own eye before I try to pick at the dust in someone else's.
What do you think is the difference between being a faithful friend (Proverbs 27:6) who offers truthful advice and critique and being a critical and judgmental observer?